Forever Beaumore presents the Ao Dai Festival IV
[et_pb_fullwidth_image admin_label="Ao Dai performers on stage Image" src="http://aodaifestival.com/wp-content/uploads/2016/03/K1DX4042.jpg" show_in_lightbox="off" url_new_window="off" animation="left" use_border_color="off" border_color="#ffffff" border_style="solid" alt="Performers" title_text="Performers"] [/et_pb_fullwidth_image]
Saigon Chamber Ensemble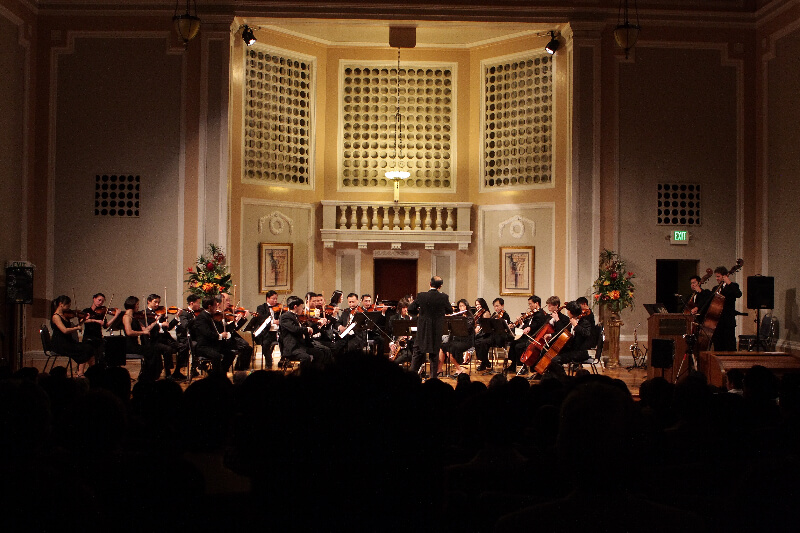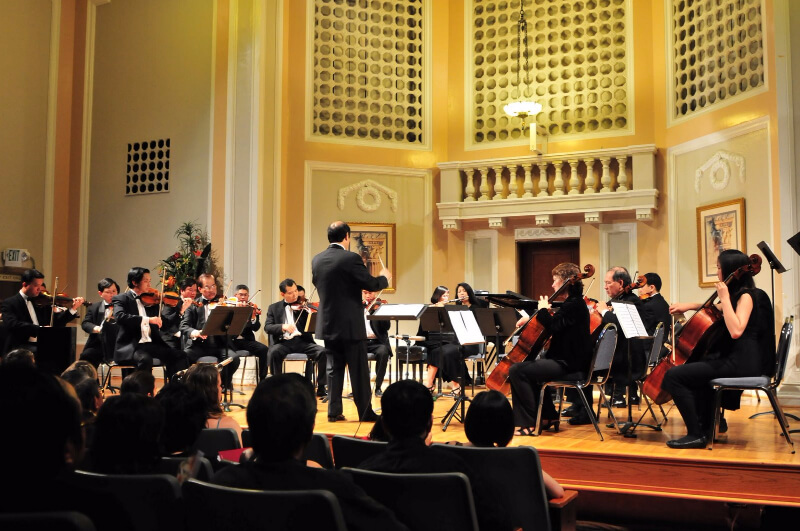 Formed in Fall 1996, Saigon Chamber Ensemble (SCE) consists of Western classical musicians of Vietnamese heritage, who are now living around the Bay. The success of their first concert taken place at San Jose Alum Rock Covenant Church in December 1996 has led to their yearly concerts at Le Petit Trianon Theatre ever since. SCE entitles its concerts as series of Chamber Music, Spring Concerts or Fall Concerts. Although SCE's primary focus is instrumental music, it also welcomes opportunities to present Western and Vietnamese vocal music with guest artists such as Thu Ha, Bich Lien, Thai Hien, Nguyen Thanh Van, Nguyen Hong Quang, Tu Lan, Bich Van, Dinh Bao, Pham Ha, Bao Chau, Nguyen Quoc Tuan, Nguyen Annie… SCE's programs include classical, light jazz, Western and Vietnamese pops. SCE will celebrate its 20th anniversary in 2016.
Website: www.scesj.org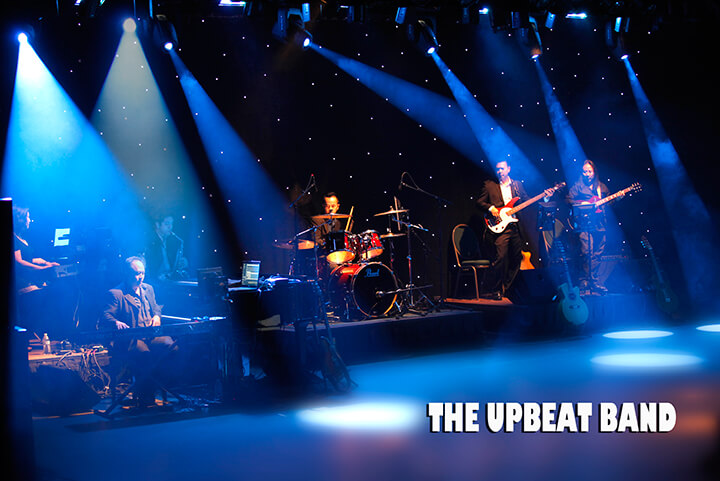 The Upbeat band was formed in 2011 consisting of musicians with over 20 years experience each in the music industry. Band leader Le Hoang studied classical piano at age 8 in Vietnam, under the instructions of Mrs. Do the Phiet, the famed piano instructor of Quoc Gia Am Nhac. The Upbeat Band has been performing at many venues in Northern California as well as Southern California, also contributing at various charity functions such as VNHelp and Vietdreams. The Upbeat band specializes in all forms of music including English, Vietnamese and French music.
http://ivorytickler.wix.com/theupbeatband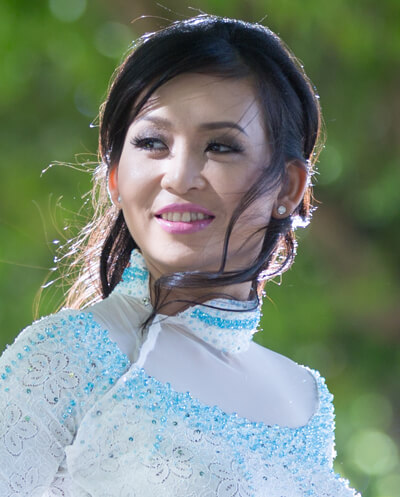 DieuLinh Nguyen has learned to play music since the age of six. She graduated Vocal Performance and Music Education from the Hue's Conservatory of Music in Vietnam. And since then, she has performed in prestigious events such as Ao Dai Festival of Hue Foundation, Festival of Music at Great America, Winter Night of Music, Vietnamese Young Artists show by Vietnamese Music Club in San Jose, etc… Moreover, she has been featured as with the Mission College Symphony Orchestra. She won second place in advanced opera competition on SFBAC NATS in 2016 (SFBAC NATS is The Professional association for Bay Area voice teachers).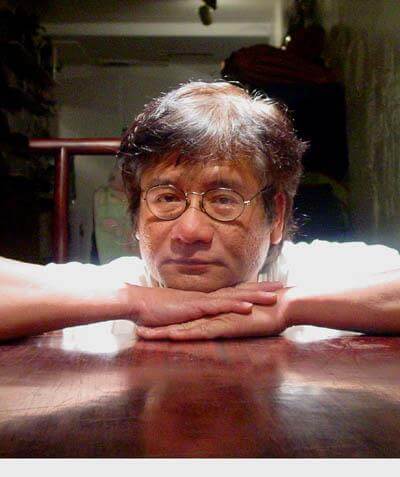 Well-known in Vietnamese communities world-wide, Trần Quảng Nam has more than 200 songs and other musical works including Kim Vân Kiều, the musical (the tale of Kiều, performed three times, one excerpt each) and hit songs "10 Năm Tình Cũ" (ten years of old love", "20 Năm Tình Cũ".
Has been actively written, produced, and performed his music since 1975. Active member and co-founder of Viet Music Club in San Jose. In 2013. Received The City Of San Jose's Commendation for his works over the last 30 years.
He composes and directs most of the music for orchestra in this ADF event.
Teresa Hoang
Choreographer, Dancer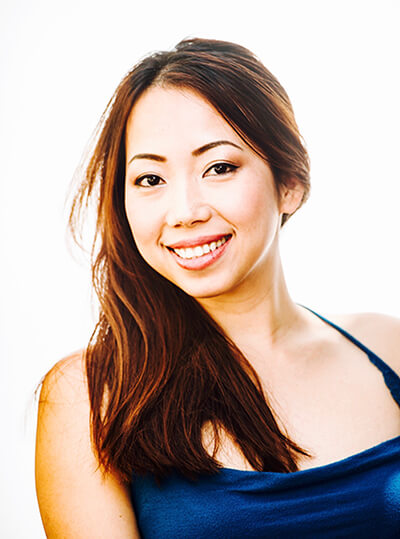 Our production choreographer this year is Teresa Hoang. She has over 23 years of dance experience as a performer and professional competitor. She started training in ballet when she was 7 years old, and then expanded her knowledge through other dance styles, such as jazz, contemporary, traditional/oriental dances, hip hop, and ballroom. She started competing professionally at the age of 13 with different dance groups, and then decided to focus on competing in ballroom dancing as a career in American 9 dances. Teresa Hoang won 2nd place in all 9 dances at the international Superama ballroom festival in Vegas in 2010. She was the runner up for American rhythm in New York in 2012, and later in that same year Teresa Hoang became the 2012 American rhythm champion at an international competition in San Francisco.
She is now retired from competing, but is currently assisting and teaching ballroom dances at San Francisco City College.
This is her first time involved in the Ao Dai festival, and it is also her first participation/introduction into the Vietnamese community in Northern California. We are very happy to have her work with our models, actors, and dancers this year!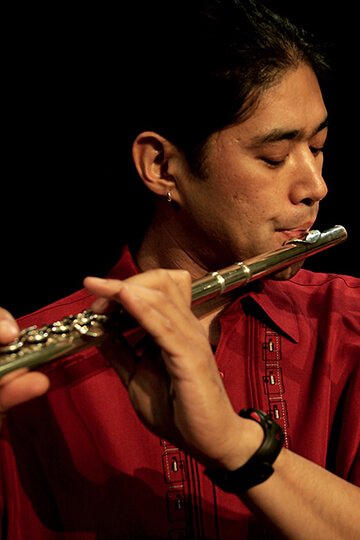 Originally from Japan and currently based in San Francisco CA, saxophonist and flautist Masaru Koga has been an integral part of the creative music scene, known for his colorful cross-cultural musical palette and innovative approach. He has traveled, recorded, and performed both nationally and internationally with artists such as Akira Tana, Anthony Brown, Mark Izu, Hafez Modirzadeh, Royal Hartigan, Fred Ho, Kenny Endo, Wayne Wallace, and Kat Parra. In 2010, he received "The Latin Jazz Corner Best of 2010 Awards" in the "Latin Jazz Flautist of the Year" category. His recent work includes traveling to Japan with the Otonowa Project on a concert tour where they performed and conducted music workshops for the survivors of the 2011 Tohoku earthquake and tsunami.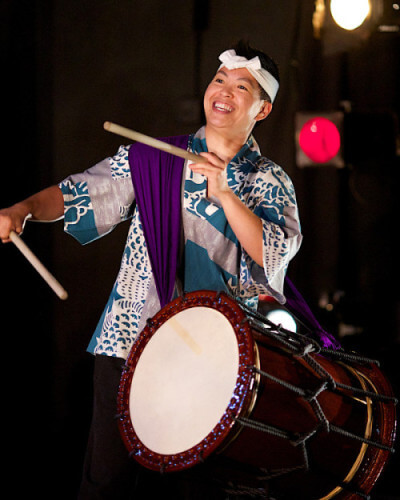 Kristy Oshiro is a professional taiko artist based in the Sacramento and San Francisco Bay Area. She started playing taiko at age 9 in Kona, Hawai'i with Kona Daifukuji Taiko and was an instructor and touring ensemble member of Portland Taiko from 2001-2007 while getting her bachelor's degree in Music Performance in Percussion at Portland State University. She was also an instructor and youth programs director at Sacramento Taiko Dan from 2007-2014. Kristy is currently the Artistic Director of the Tsubaki Ensemble, Creative Director of Placer Ume Taiko, instructor for San Mateo Buddhist Temple Taiko, a touring member of Taikoza, and has performed and given taiko workshops across the US and in Canada, Japan, Switzerland, Italy, Russia, Australia, and New Zealand.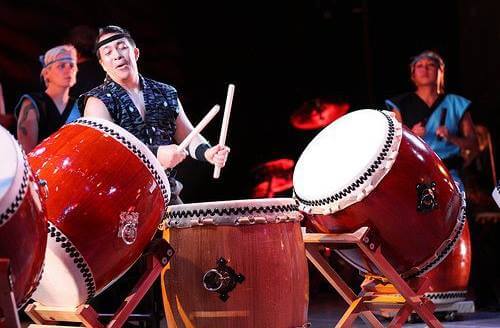 Bruce "Mui" Ghent started formal dance training and martial arts training at the age of 18 while attending Orange Coast Jr. College. He continued his martial arts training under the tutelage of Hall Of Fame Kung Fu Master, Kam Yuen, and National Tae Kwon Do Champion Roland Ferrer, then returned to college and ultimately earned his degree in Modern Dance/Choreography from CalArts in 1990. He went on to perform with notable dance and theater companies such as Bill T. Jones/Arnie Zane Dance Co., Comotion Dance Theater, Redwood Empire Ballet Company, and Berkeley Repertory Theater.
In 1993, he began his study of Taiko (Japanese Drumming) under Grandmaster Seiichi Tanaka, where, after becoming a principal member of the San Francisco Taiko Dojo, he toured internationally and performed with some of the great masters of Traditional Japanese Folk Music. After his tenure with San Francisco Taiko Dojo, Mr. Ghent created and directed Somei Yoshino Taiko Ensemble with whom he performed with until 2004. This touring professional taiko ensemble, which received rave reviews from the LA Times, focused on progressive and theatrical work including collaborations with renowned choreographers and musicians including Sara Shelton Mann, Marcus Shelby, Robert Moses' KIN, Vanessa Vo, and Dance Brigade.
As a producer and director, Mr. Ghent created Nishikaze Taiko with the aid of UCLA Kyodo Taiko for Downtown Disneyland from 2002-2004 and directed/choreographed the opening act for Genentech's National Sales Convention in 2005, with Matsuriza Taiko of Disney World and former members of the champion Beijing Wushu team.
http://maikazedaiko.org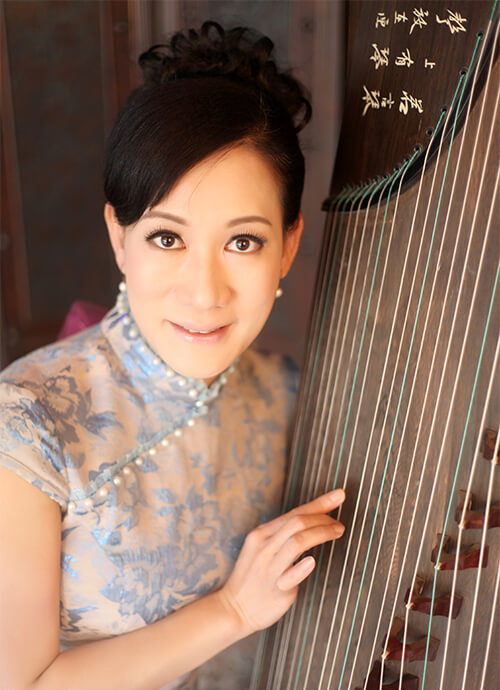 A graduate of National Taiwan Academy of Art and Grand Champion of the prestigious Taiwan National Guzheng Competition in 1990, Chiffon has conducted numerous concerts in major concert halls in Asia and throughout the United States.
Since she immigrated to the United States in 1995, Chiffon has continued her concert performance as well as teaching the guzheng. Chiffon has dedicated her life to the promotion and preservation of one of the most treasured Chinese musical arts, and to ensure that the most beautiful melodies will continue to flourish for generations. In 1999, Chiffon held "The Love of Guzheng" concert in San Francisco. Californian Governor, Gray Davis awarded her: "The most beautiful music ever brought to California", and set September 23rd as "California's Fu Hsu-Fang Day". During the past 20 years, Chiffon and her Guzheng Ensemble have performed concerts and frequently have collaborated with musicians globally from Taiwan, China, and the United States to introduce newly created music compositions and to promote traditional classical Chinese music and culture.
---
Cocktail Reception 5:30pm
Community Stage, Fairmont Hotel Lobby Second Floor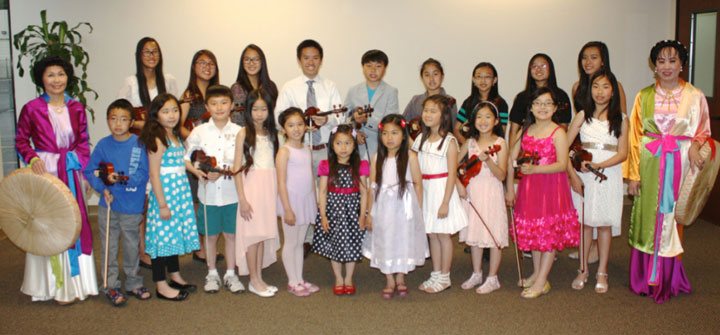 Pacific Music Associations was founded in 2003.  One of the co-founders is Professor Lê Ngọc Chân, who specialized in Ethno-musicology. Students of all ages can learn to play the piano, violin, and vocal year-round.  Under the directing of Ms. Ánh-Hiền, The Hot Pepper / The Nightingale, and The Phù Sa Ensemble, have been entertaining the Bay Area community with classical and contemporary music as well as international folk songs of countries such as America, Peru, Italy, Philippines, Mexico, and Vietnam. Pacific Music Associations is located in the city of Milpitas, California.
Buu Kim Tu Dragon Dance Troupe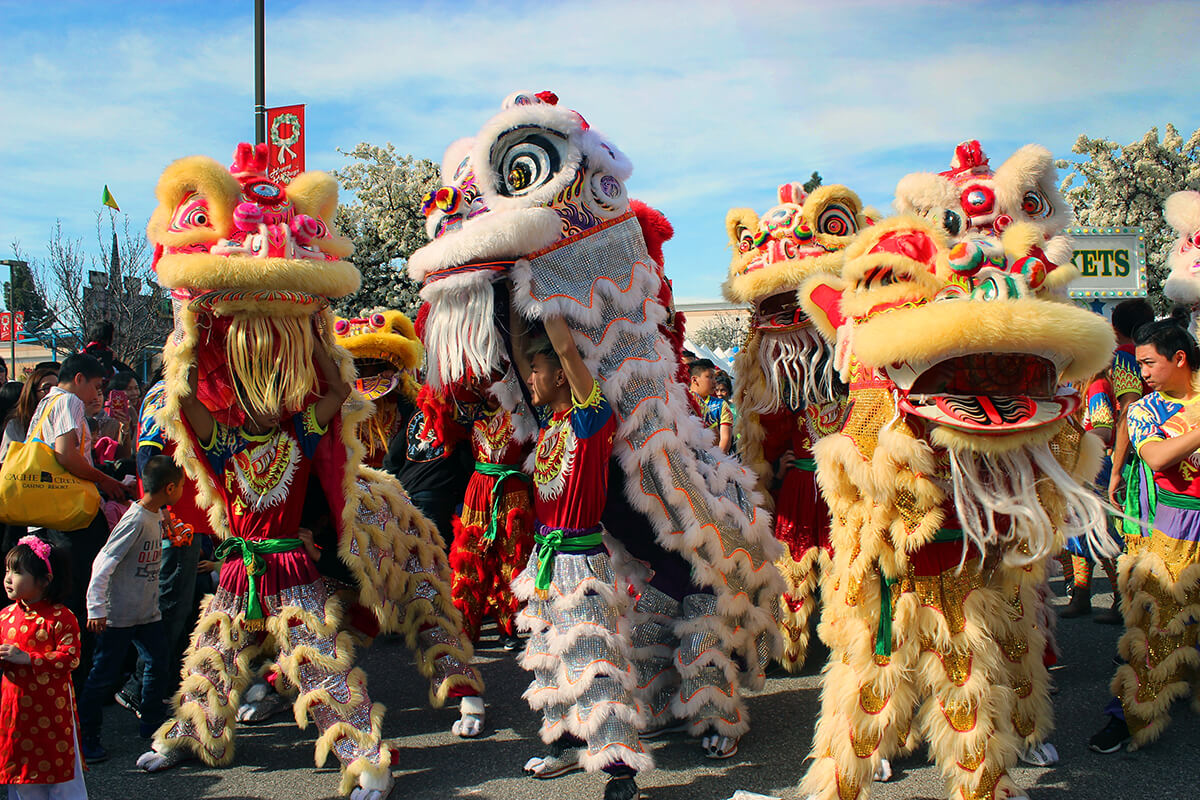 Buu Kim Tu (Twin Golden Temple) is a team that performs Chinese ceremonial lion dancing that amazes with it's brightly fearsome dragon, colorfully adorned lions and lively sounds of cymbals, gong and mighty drum. With it's mission to keep a history and culture alive it also empowering youths. We hope you continue to be entertained and help spread our message and the joys of lion dancing.
Jiten Taiko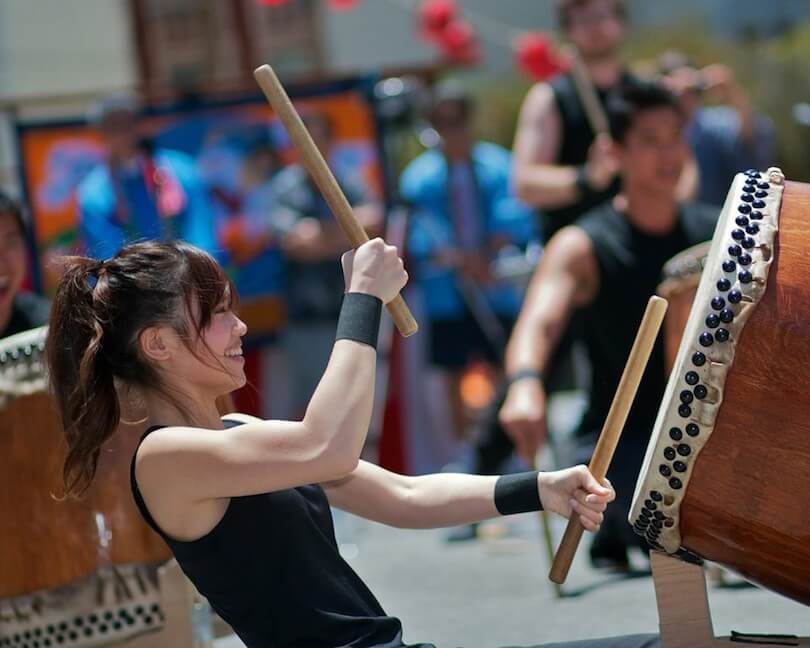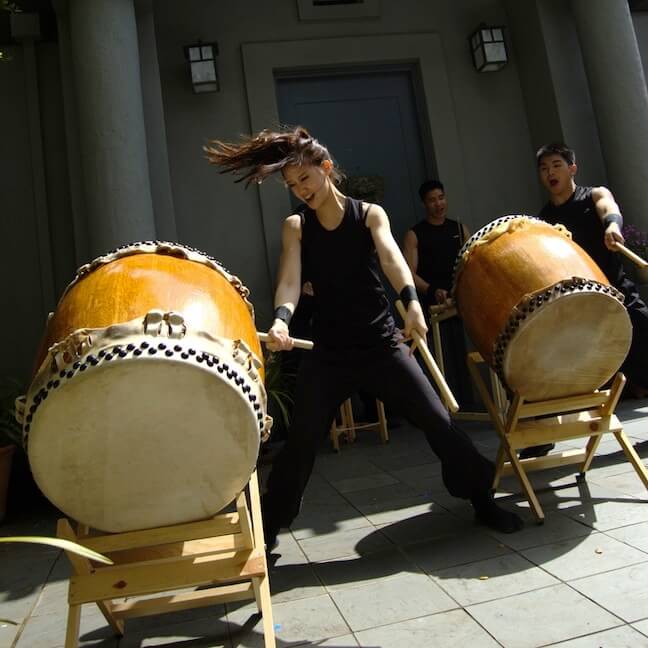 Jiten Daiko is a young Bay Area Japanese Taiko ensemble. With deep respect for the taiko art form, we strive for artistic excellence in creating an exhilarating musical experience for our audiences. We ground our practice in hard work, collaboration, and a fusion of innovation and tradition. As we continue to grow under our unique training system, and draw from both Japanese and American influences, our group aspires to bring a youthful and energizing sound to the stage. Our name Jiten, or "self-powered", is inspired by our core value of consistently supporting each other in order to innovate faster and grow our collective energy.
Chiffon Fu Guzheng Ensemble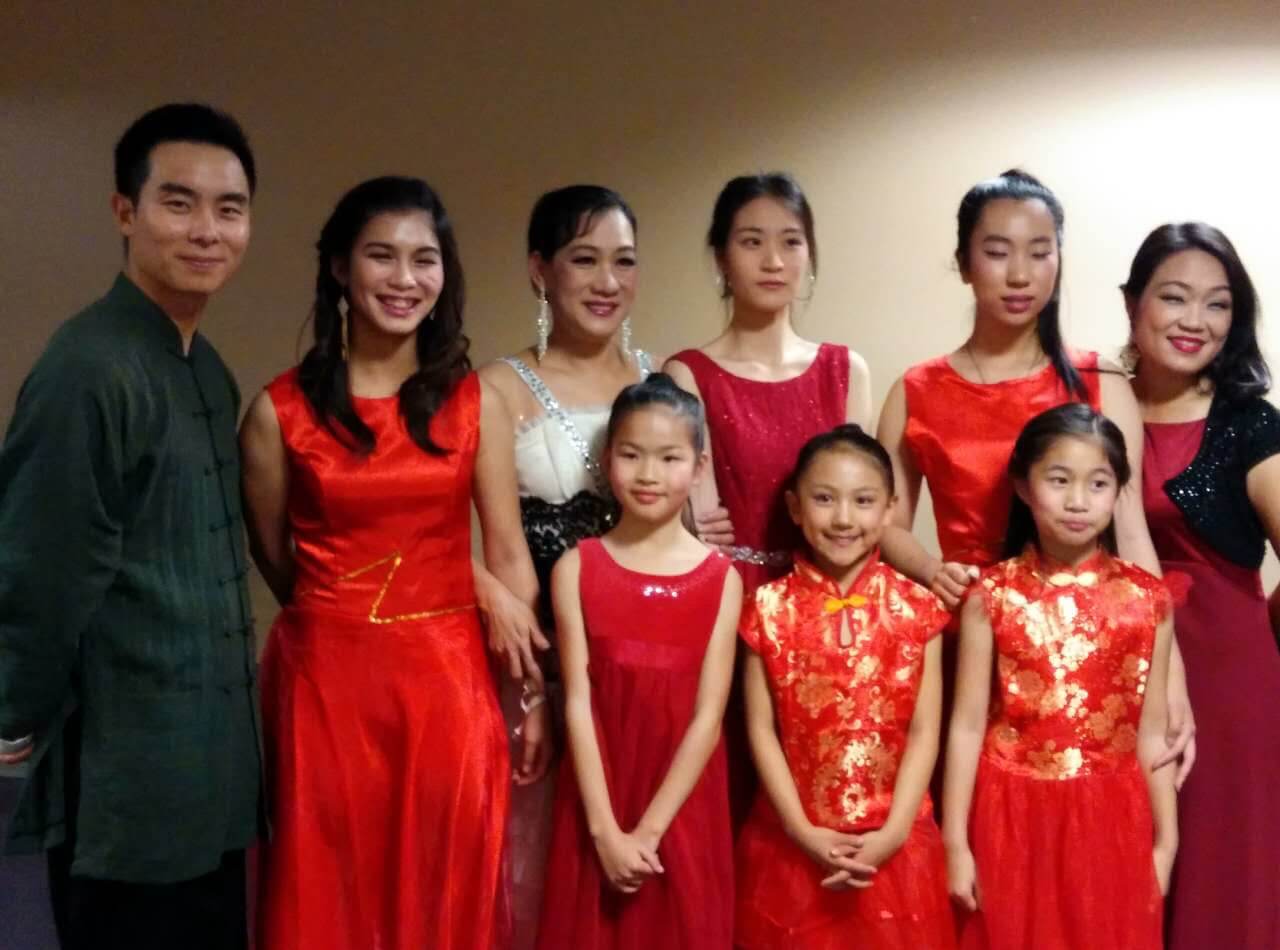 Chiffon Fu Gushing Ensemble was organized in South Bay in 1998. The purpose of the ensemble is to
Provide group zither performances and to ensure that the beautiful melodies will continue to flourish for generations. During the past 18 years, Chiffon and her Guzheng Ensemble have performed concerts and frequently have collaborated with musicians globally from Taiwan, China, and the United States to introduce newly created music compositions and to promote traditional classical Chinese music and culture.