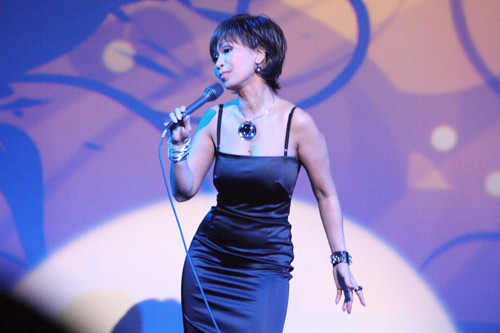 Khanh Ha is another Vietnamese entertainer who comes from a family with long traditions in the entertainment business. She is the daughter of the legendary entertainer, Lu Lien and her brother is Tuan Ngoc the singer. Needless to say, Khanh Ha began her singing career at a very early age.
Khanh ha made her stage debut singing in her first gig in 1969, at Long Binh base, a U.S. military outpost in South Vietnam. Her career took her to various stages throughout south Vietnam. During this period, Khanh Ha sang at Eve club. In 1972, Khanh Ha sang for Tu Do club and between 1973-74 she sang at Dem Mau Hong in Saigon.
Khanh Ha first settled in San Francisco when she first arrived to the United States in 1975. She never skipped a beat when she immediately joined a local Korean band and performed at a local Korean club. Two years later, she moved to southern California and began singing with the Uptights. The band made a name for themselves in the early eighties while performing throughout the U.S.
Khanh Ha's career spans 25 years and many continents. Her staying power can be attributed to her soulful voice. Khanh Ha is a very technical singer. She is probably one of a handful of Vietnamese singers with such a wide range and ability for tonal manipulation. Khanh Ha's singing truly captures the heart of her fans and leaves them with the impression that the songs was meant for them and only them.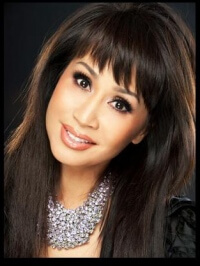 Although Khanh Ha is well known for her singing, she is also an accomplished guitarist. One of Khanh Ha's all time favorite song happens to be Cat Bui Tinh Xa. Coincidentally, this is also the first Vietnamese song she sang after many years of strictly performing non-Vietnamese songs.
In recent years, Khanh Ha has branched out into the production aspect of the music industry. She has been producing her own album and music videos under her own label, Khanh Ha Productions. Khanh Ha has also released several Karaoke albums under this label.