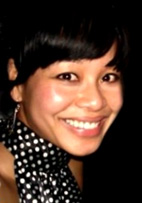 Trinh Mai was born in Harrisburg, Pennsylvania in 1978, and was raised in the Bay Area. Springing from an artistically talented family, her young creative mind was consistently exposed to the visual, literary and auditory arts, which nourished her early passion for art. 

In 2004, Trinh graduated from San Jose State University with a BFA in Pictorial Art and since then has continued to exhibit nationally with representation reaching from San Francisco, CA to Naples, FL and all over Orange County. She also attended the School of Art and Architecture at the University of California Los Angeles, where she further explored her passion in painting. Trinh has exhibited in San Francisco, Los Angeles, New York, Washington D.C., Atlanta and all over Orange County, showing in public and private collections internationally.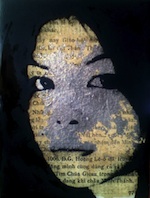 She has also had the privilege to partner with various organizations, to support the underrepresented. Beginning in 2004, she has worked with Friends of Hue Foundation by donating works to support the fight against human trafficking in Southeast Asia. In early 2011, she began partnering with Friends Without a Border to support the Angkor Hospital for Children. Her long-lasting involvement with charitable organizations, which she expresses gives a much greater cause to her work, has been a stepping stone to the direct involvement she hopes to realize in the years to come.
View her work at www.trinhmai.com.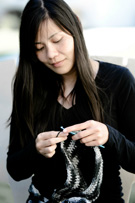 Trinh Ponce was born and raised in Vietnam after the fall of Saigon. Her family immigrated to the states during the late eighties and resided in Pasadena, California. Ponce joined the Visual Arts and Design Academy at Pasadena High School where her interest for art soared.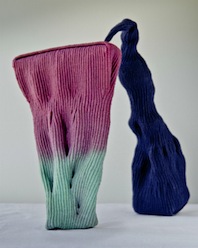 After high school, she attended Pasadena City College to study graphic design and continued her graphic design studies after transferring to Cal State Long Beach.
Along her path to become a graphic designer, she took her first fiber art which inspired her to change her major to Fiber Arts and 3D design. Trinh graduated with a BFA degree from Cal State Long Beach in 2003. She is currently practicing in Lakewood, California. View her work at www.artslant.com.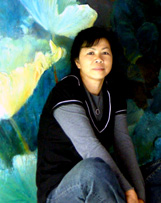 Ann Phong was born in Saigon, Vietnam, and settled in Southern California in 1982. In 1995, she received her Master of Fine Art degree from California State University at Fullerton.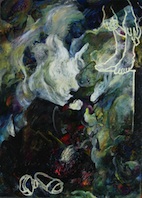 Ann has actively participated in more than 50 solo and group shows in galleries and museums, and her work has been widely exhibited in Los Angeles, Orange County, San Jose, Oakland, San Francisco, Houston, Vancouver, Paris, Thailand and as far as Japan. Phong currently teaches art at California State University Pomona.
She has also been invited to speak by many high schools, colleges, universities, galleries and museums on the subject of her own work and work of other Vietnamese American artists. View her work at www.annphongart.com.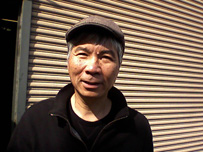 Thai Bui was born in Ha Noi in 1960 and growing up there during the Vietnam War, his childhood was marked by uncertainty and terror. In 1981, at the age of 21, Bui emigrated to the United States to study art. The transition was difficult for the artist, who has had to deal with language and cultural barriers. In addition, as a northerner, Bui often feels like an outsider within the Vietnamese community in the Bay Area, which is largely composed of southern Vietnamese. Still, he was able to earn a BFA from the San Francisco Art Institute in 1988 and an MFA from Stanford University in 1992. He has received several scholarships in the visual arts and has taught sculpture at the University of California, Santa Cruz. Much of Bui's work deals with his experiences in both the United States and Vietnam, simultaneously communicating a witty humor and penetrating senses of loss, longing, and displacement that have characterized his own turbulent life.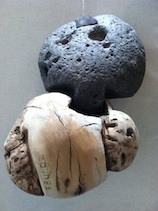 In several works, Bui creates odd juxtapositions that suggest his own experience of being a cultural and linguistic outsider in the United States, mixing diverse materials, forms and cultural references. In "Twins," Bui pairs two materials, one natural — wood — one manmade — concrete — in a diptych. Though the title suggests that the two objects are identical, in fact they are opposites of one another, each alternating the other's arrangement of wood and concrete blocks. For Bui, these combinations connect his own experience with the opposing, but harmonious cosmological forces of yin and yang that help to form the basis of Zen philosophy. Thai Bui has taught sculpture at Stanford and the University of California, Santa Cruz. Bui is the recipient of a Skowhegan scholarship, a SOBEL scholarship, a Stanford University scholarship and the Harold E. Weiner Memorial Prize. His work has been shown in locations across California and in galleries in New York. View his work at www.kqed.org/arts/.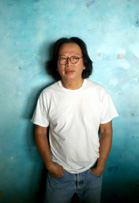 Cao Ba Minhwas born in Hai Duong, Vietnam in 1942. Minh evacuated as a young boy to south Viet Nam when warfare led to the partitioning of the country. In 1976, he began a career in journalism in the city of Saigon.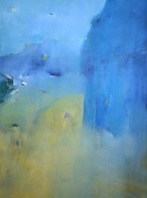 He subsequently developed an intense interest in the visual arts, and at the age of 27 followed his calling as a painter. Cao Ba Minh arrived in the United States as a refugee in 1991.Most recently, the artist has participated in academic discussions sponsored by the Rockefeller Institute on the cultural consequences of oppression and violence, in the context of artistic expression. Minh's paintings have been collected by art lovers around the world, including the Vietnam Veteran Art Museum in Chicago, the Institute Francais and the German Institute, both in Saigon Vietnam. The artist currently resides in the heart of Little Saigon in Orange County, California.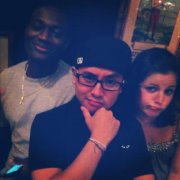 Anhvu Buchanan is the author of The Disordered and Backhanded Compliments & Other Ways to Say I Love You, forthcoming from Works on Paper Press in Spring 2013. He is the recipient of the 2010 James D. Phelan Award and also received an Individual Artists Grant from the San Francisco Arts Commission. His poems have also appeared or are forthcoming in Columbia Poetry Review, Cream City Review, Harpur Palate, The Journal, Parthenon West Review, Vinyl Poetry, and ZYZZYVA. He received an MFA in creative writing from San Francisco State University and blogs for the Diasporic Vietnamese Artists Network. He currently is a Teaching Artist for WritersCorps. View his work at anhvubuchanan.com.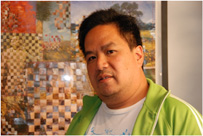 Truong Tran is a poet and visual artist. His publications include, The Book of Perceptions (Kearny Street Workshop 1999, finalist in The Kiriyama Book Prize), Placing The Accents (Apogee Press 1999, finalist in the Western States Book Prize for Poetry), dust and conscience(Apogee Press 2000, awarded the San Francisco Poetry Center Book Prize), within the margin (Apogee Press 2004) and Four Letter Words(Apogee Press 2008). He is the recipient of three San Francisco Arts Commission's Individual Artist Grants (two in poetry and one in visual arts), An Arts Council of Silicon Valley Grant, a Califoria Arts Council Grant, a Creative Work Fund Grant and a Fund For Poetry Grant. In June of 2011, Truong will represent the United States at the International Poetry Festival in Rotterdam, The Netherlands. Truong lives in San Francisco where he works as an artist and Visiting Professor of Poetry at Mills. View his work at gnourtnart.com.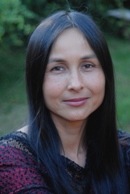 Isabelle Thuy Pelaudis Associate Professor in Asian American Studies at San Francisco State University. She is the author of This Is All I Choose To Tell: History and Hybridity in Vietnamese American Literature and co-editor with Lan Duong, Mariam B. Lam and Kathy Nguyen of Troubling Borders in Literature and Art: Southeast Asian Women in the Diaspora (under contract). Her academic work can also be found in the Journal of Asian American Studies, Amerasia Journal, The Asian American Literary Review, Michigan Quarterly Review and Mixed Race Literature. Her poems and prose poems have been published in Making More Waves, Tilting the Continent, Vietnam Dialogue Inside/Out and The Perfume River; and her essays in Nha Magazine and The New Face of Asian Pacific America. Her art installations were exhibited at SOMArts Cultural Center, Driftwood Gallery and SF State University. She is the co-director and founder of the Diasporic Vietnamese Artists Network (DVAN), an organization that promotes Vietnamese cultural productions in the Diaspora.