Dang Thi Minh Hanh is an award winning fashion designer from Ho Chi Minh City, Vietnam. Director of the Vietnam Fashion Design Institute (FADIN) in Ho Chi Minh City, she is a leading figure in Vietnam's new fashion industry. Blending traditional ao dai design with modern clothing, her creations are shown around the globe.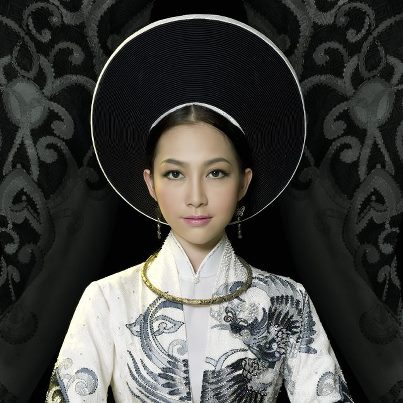 Designer Si Hoang earned his reputation for putting a new twist on Viet Nam's traditional dress, the ao dai, over a decade ago. Since then Hoang's ao dai have been seen on catwalks worldwide. He decorated his first ao dai in 1989, when a contestant in Miss Ao Dai Ho Chi Minh City, one of the country's first beauty pageants, asked him to decorate her white ao dai.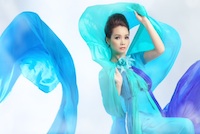 Well-known fashion designer Duc Hung will show his mysterious and charming ao dai designs. His latest collection was showcased at the opening ceremony of Vietnam Fashion Week.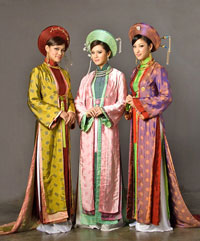 Quang Chanh grew up in Long Xuyen, a small town next to the Mekong River, in the deep south of Saigon. Today, he lives in San Francisco, Calif., and is known as "QC" in the fashion industry. QC designs and creates the beautiful ao dai, one of the many traditional Vietnamese costumes worn mostly by women. The ao dai outfits designed by QC are particular to his style, as they explore contemporary themes in a traditional garment.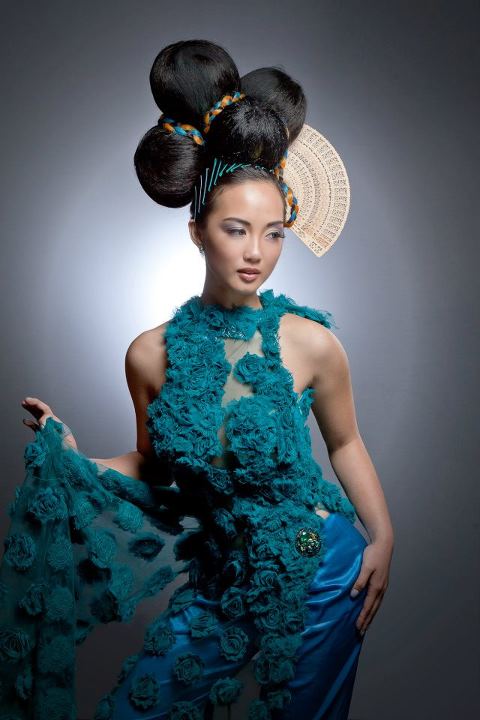 Debbie Nghiem is the designer for GG Connections. Her creations have been featured in numerous fashion shows, television programs, and movies, such as Vietnam's "Passport for Love" and "Dust of Life."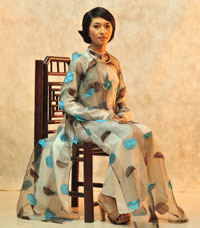 ELLA VIETNAM uses natural materials and traditional craft techniques to create a broad range of products — from souvenir items made from high quality lacquer combined with traditional methods, beautiful ao dais, or the silk scarves with hand embroidered motifs.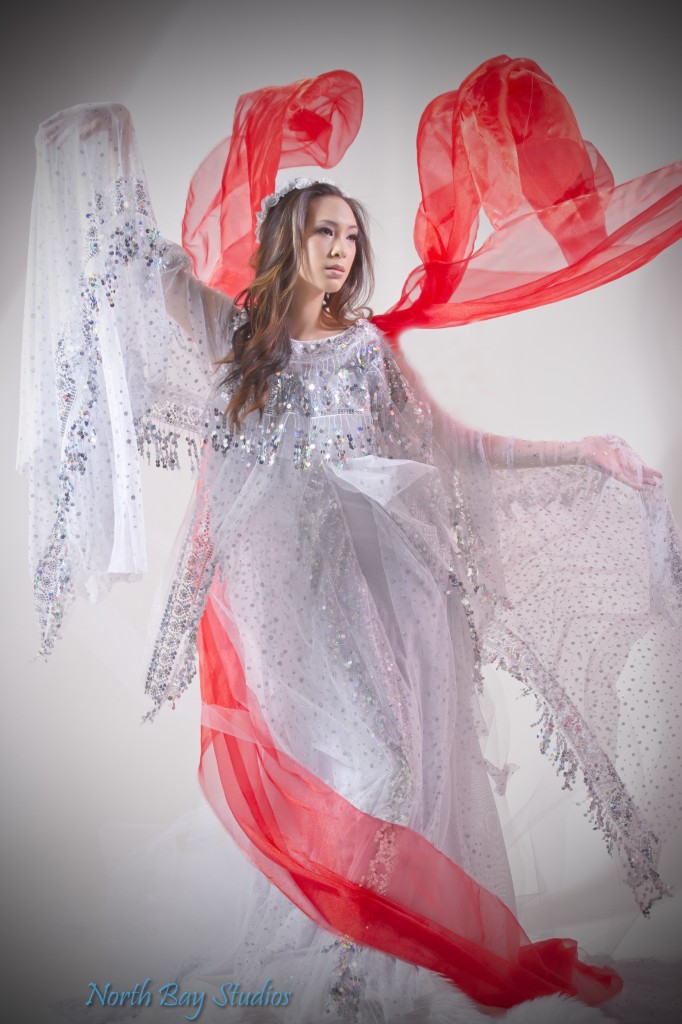 Renowned
Daniella Do
, also known as singer Nguyen Dan, trained and developed her distinctive fashion design style in San Francisco, beginning in 1979 to 1982. In 1983, she founded RUBY COUTURE, through which she currently designs and customizes an exquisite collection of dresses for special events, specializing in wedding dresses. Daniella Do's works continue to make their appearances in fashion shows in San Francisco and all around the Bay area.