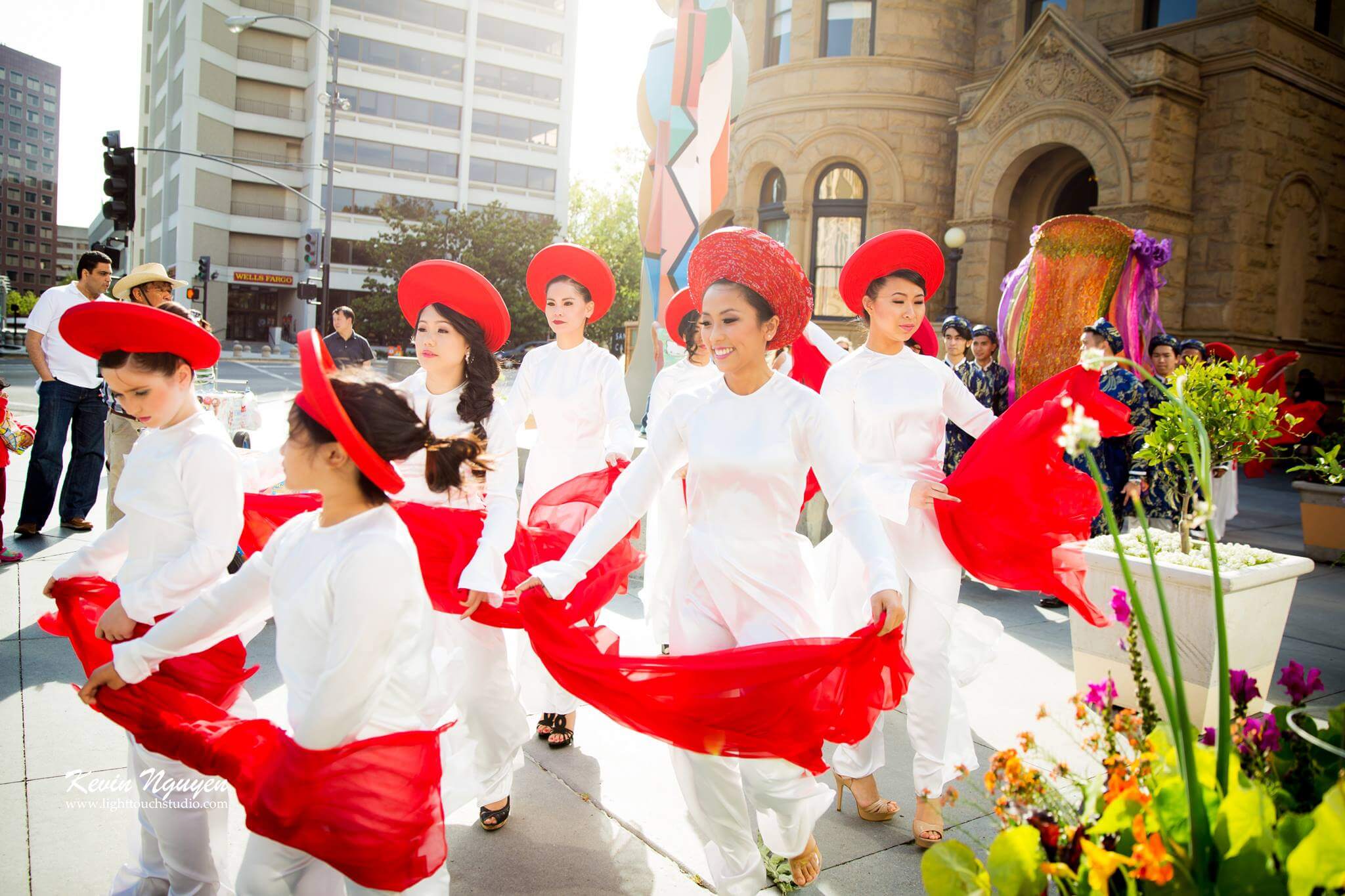 Free Outdoor Opening Ceremony – Come early to get good view of the spectacular event
4:00 pm San Jose City Hall, 200 East Santa Clara, San Jose, CA
4:30pm Circle of Palm, 127 S Market St, San Jose, CA (in front of the San Jose Art Museum)
4:00 pm- For everyone wearing Áo Dài, walk procession from San Jose City Hall to Circle of Palm.  The public is welcomed to join us.
4:30pm Outdoor Opening Ceremony presenting SJMA's Ao Dai: Weaving Community (free), Circle of Palm, 127 S Market St. San Jose, CA
Be a guest at our outdoor opening ceremony, a presentation of colors, sound, and opulence. Stilt walkers, drummers, and models in colorful Áo Dài will adorn the Circle of Palms next to Fairmont Hotel.  San Jose Art Museum will also present an Áo Dài woven by the community.  The children of Vietnam will invite Mother Âu Cơ (the mother of Vietnam) to Ao Dai Festival's home to bless all participants.  This portion is open to the public.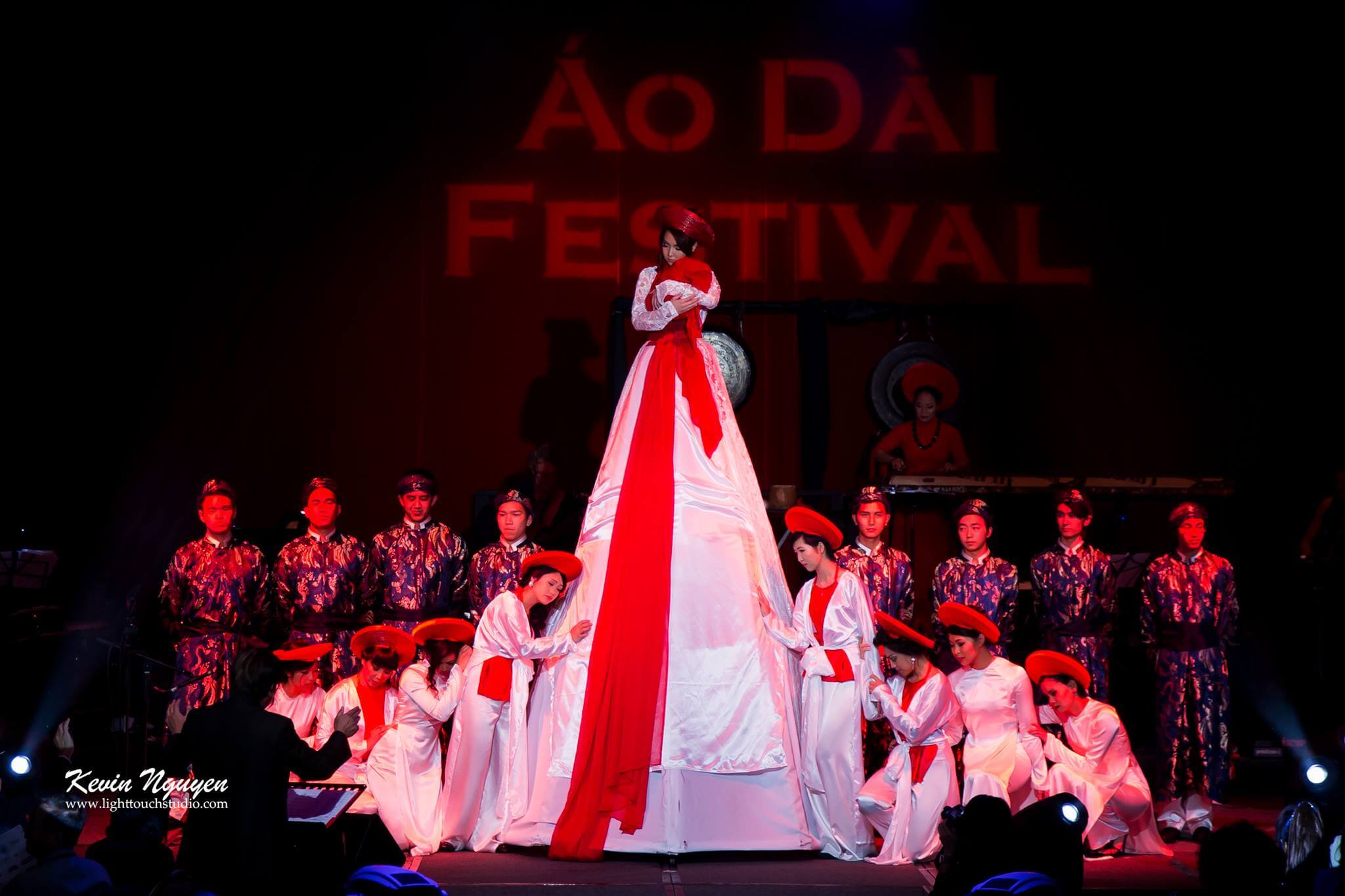 ---
5:30pm Evening Event/Program (Ticket Required)
Fairmont Hotel Foyer (second floor), 170 S Market St, San Jose, Ca 95113
5:30 PM Cocktail Hour: Music, gourmet wine, hors d'oeuvres, and meeting the all the artists/designers. You will be welcomed to an elaborately decorated reception hall featuring the three regions of Vietnam.  You will hear the sexy sounds of saxophone and monochord.  Witness a calligraphy artist and his brush create a unique experience for our guests.  You will feel all that makes up the Fabric of Silicon Valley.
5:35 PM Ao Dai Calligraphy
5:45 PM Fabric of Silicon Valley presented by Chopsticks Alley Art. Presenting traditional outfits from different ethnicities.

 6:30 PM  Evening Show & Dinner.  Enjoy our dinner show extravaganza inside the Fairmont Hotel Imperial Ballroom.  This year's theme title is Confluence of the Rivers (Hội Trùng Dương), promising attendants an evening to remember.
9:00 PM – 11:00 PM EVENING DANCING. Our celebration continues after the show.  Join us and dance to the depth of joy, and to celebrate another Ao Dai Festival anniversary.